TECHNOSHIELD PE
The Polyethylene Safety Shields consist of an HDPE open weave between two transparent HDPE layers. This allows for visual inspection within the shield envelope. Tear resistant and suitable for the most common chemical applications.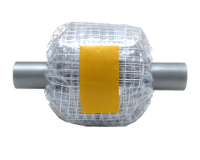 TECHNOSHIELD PVC
Manufactured from a PVC pattern enveloped in a double PVC layer, it is commonly used on PVC or PVRDF piping. UV stabilised and therefore suitable for outdoor usage. Available in different colours (red by default).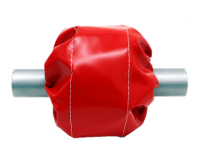 TECHNOSHIELD CLEAR PVC
Combining the qualities of a standard PVC shield with the usefulness of a transparent band in clear PVC. A wide range of colours is available: in this way the shields can adapt to the piping colour and improve process identification.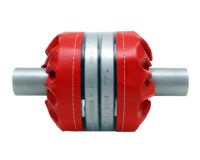 TECHNOSHIELD PP
Manufactured from black 100% Polypropylene fiber. The cloth has 3 layers, while the central strip is reinforced with a FEP or PP band, either. The optimal choice for applications with hydrofluoric acid and derivatives when the temperature is below 100°C.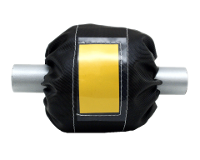 TECHNOSHIELD STANDARD FG-PTFE
The PTFE cloth Shields are the standard product line. The porosity of the fabric permits the contact between the fluid and the litmus leak indicator, making it easier for the operator to spot the leakage. The ideal solution in presence of pollutants and aggressive environments.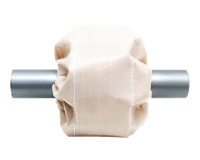 TECHNOSHIELD PREMIUM FG-PTFE
An evolution of the standard systems. The porous cloth is laminated on both sides with a PTFE layer that make it impermeable to any chemical substances, washable and resistant to abrasion in addition to its mechanical properties. Used for severe applications.